Editorial
---
Looking forward to 2007
It is the end of the year and a traditional time for thanks to contributors and supporters of Barrow Voice.This year is no exception, so thank you to everyone who has written for the magazine, to advertisers for their financial support, to Mulberry Square for the layout and print and to the BV team, especially Laura and Hayley who have moved on and to Judith who works
harder than anyone.It is also an opportunity to look forward to 2007.

If you are a new resident reading Barrow Voice for the first time, it is a chance to get to know what happens in the village and Barrow Signpost (see below) will also give you a valuable insight into this. If you are an existing resident, you may already know about the Parish Plan action groups and have a particular interest in what they are doing.This edition has exciting news about the Heritage Group, which has funding in place and definite plans for the future.Whoever you are, have a very Happy Christmas and we shall be back in the New Year.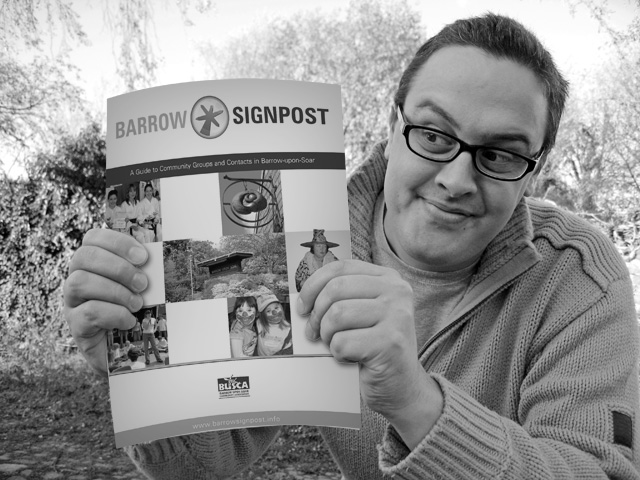 Barrow Signpost is front page news -
In the autumn edition we highlighted that a village directory and welcome pack were in production.After much discussion, we have named the information guide 'Barrow Signpost' and it is featured on the cover overleaf. This will form part of a welcome pack for new residents to the village and has details of what is going on in Barrow with contact details for all the entries. If you already live in Barrow you can see all the information at www.barrowsignpost.info or look out for fliers telling you where you can pick up a copy. I should add another thank you to everyone involved in creating the Barrow Signpost. We hope it will be a welcome resource to new and old residents alike.

Frances Thompson