Old Barrow
---
Directory looking for a home
I had a surprise visitor in the summer. It was Harry Squires who used to live in Barrow but moved to Canada in 1957. Harry is an enthusiastic reader of Barrow Voice and keeps in touch with a number of Barrow residents. He and his wife Nora arrived in Barrow for a holiday and called on me bearing a splendid first edition book,'The History, Gazetteer and Directory of Leicestershire' by William White, published in 1846.An extract from the section on Barrow appears below; the second part will appear in the next edition.

Harry's father was James Squires, the local Haulage contractor (Warner Street garage) and operated South Street Garage. James was a pioneer in the transportation field and also had a bus line and the Loughborough - Sileby route which he sold to the Midland Red in the mid-thirties. Continuing in the family business, Harry and Nora operated the South Street garage from 1954 to 1957. Incidentally, Harry was born at 39 South Street, recently demolished to build houses.

In 1957 the Suez crisis was affecting life and business in Britain and when Harry's father passed away, the property at South Street had to be sold according to his will. Britain was in crisis, so Harry and Nora decided to emigrate to Vancouver with their three children (5-3-1).

Harry is offering the Directory for sale to the highest bidder.The website www.addall.com puts a value of about £200 on this edition.
Alternatively, if no-one wants to buy it, he asks for someone to give it a good home and keep it as a resource for the people of Barrow.

Enquiries to Judith Rodgers on 01509 412063.

HISTORY, GAZETTEER,AND DIRECTORY OF LEICESTERSHIRE,
AND THE SMALL COUNTY OF RUTLAND 1846 by WILLIAM WHITE

Extract from the entry for

BARROW – UPON - SOAR PARISH

BARROW-UPON-SOAR, a large village, which has for ages been celebrated for its excellent limestone, is pleasantly situated on the east side of the navigable river Soar, and on both sides of the Midland Counties Railway, on which it has a station, 2 miles N, of' Mountsorrel, 3 miles S.E. of Loughborough, and 9 miles N. of Leicester. Barrow Township contains about 2300 acres of land, and had 1099 inhabitants in 1801; but in 1831, they had increased to 1638; and in 1841 to 1841; but in 1831 it is in East Goscote Hundred, but its Parish comprises also the townships and chapelries of Mountsorrel North End, Quorndon and Woodhouse, with Woodhouse Eaves and Mapplewell hamlets, all of which are in West Goscote Hundred. The area of the whole parish is about 7900 acres; and it had 5560 souls in 1821, and 5782 in 1841. Barrow has a Post Office, two well-endowed Hospitals, a Free School, and several Charities for the poor, &c.; and gives name to a large Union.The Marquis of Hastings is lord of the manor, but the soil belongs chiefly to the Barrow Hospital, &c.Trustees, the Rev. J. S. Highley, Messrs.T. P. Stone, J. Jelley,W. Lee,Thomas Bradshaw, and several other proprietors, some of whom are residents, and have neat houses here. It is chiefly a strong clay, fertile both in corn and grass. Mr.T.P. Stone's family have been noted for about a century, as breeders of Leicestershire sheep, for which he won the first two prices(sic) of the Royal Agricultural Society, in 1843 at the meeting held at Derby.

In 1086, Hugh Lupus, Earl of Chester, held the manor, and had 15 carucates and 41/2 ploughs in the demesne; and here two men servants, 40 villains, and 13 borders, with 11 ploughs; three mills; a wood, one mile long, and 160 perches broad; 4 tenants, holding 12 carucates; and 30 socmen, with 151/2 ploughs. The manor afterwards passed to the Edringtons, and passed from them, in 1461, to Sir Richard Neale and from him to Lord Wm. Hastings. The common and open fields were enclosed, and the tithes commuted under an act passed in 1760.

THE LIMESTONE, which is extensively got and burnt here, is found in great abundance. The upper stratum has a yellow tinge, and below this are several others of a bluish colour, which are in general about six inches thick, and two feet asunder; the intervals between which are filled up with calcareous earth – one hundred parts of which yield 46 of calcareous matter, and 54 of fine clay. It is probably owing to some portion of manganese being combined with it, that the Barrow Lime possesses that valuable property of becoming hardened under water. As cement for building docks, piers, bridges, &c., it is in high repute in all parts of the kingdom, and great quantities of it have been exported to Holland, for these purposes. It is often used to coating water cisterns instead of lead, and was used in the building of Ramsgate Pier, after the Dutch terras and other cements had failed. It is equally celebrated for the number and variety of its fossil productions, consisting of shells, chiefly of the marine kind; the Cornu Ammonia, or snake stone; and numerous fossil fish, from one to fifteen inches in length; with some singular specimens of the Ichthyossaurus, one measuring 15ft in length, and some of them having spines three or four inches in circumference. Mr.
Bradshaw has a petrified shark, between six and seven feet in length, and the curious in these antediluvian remains will find here a very extensive collection, in the possession of Mr. William Lee, which affords much gratification to visitors. One of the petrifactions found here, was described by Mr. Jones, in 1781, as the 'figure of bream, more than a foot in length, and of a proportionate depth with the scales, fins, and gills fairly projecting from the surface, like a sculpture in relievo, and with all the lineaments, even to the most minute fibers of the tail, so complete, that the like was never seen before.

' THE RAILWAY is cut, through the lime strata, and one of the streets is carried across it, by an arch of 30 feet span. The streets were thoroughly paved, and the causeways flagged, in 1840; and the greater part of the village is between the railway and the navigation, which here avoids, by a straight cut, a circuitous reach of the Soar, and is crossed by two bridges, one to Quorndon, and the other to a small island. Barrow called in ancient writings Baro, Barhoo, Barwe, &c., had its name from an ancient tumulus, or barrow, and was held by Earl Harold, in the time of Edward the Confessor. In the reign of Stephen, Ralph de Gernoniis gave the church here, and the chapel at Quorndon, to the Abbey of St. Mary de Pratis, at Leicester.

THE CHURCH (Holy Trinity) is a large ancient Gothic structure, with an embattled tower, containing five bells; and the benefice is a vicarage valued in. K.B at £15. 2s. 1d., and in 1831, at £326 per annum, derived chiefly from 155A. of glebe, mostly allotted at the enclosure, in 1761, in lieu of tithes. The Master and Fellows of St. John's College, Cambridge, are patrons, and the Rev. Richard. Gwatkin is the incumbent and has a good residence.There is in the village a Chapel, and also three Chapels belonging to the General Baptists and the Wesleyan and Primitive Methodists. Sunday Schools are all attached to all the places of worship.The
parish feast is on Trinity Sunday.

THE FREE SCHOOL was founded in 1717, by Humphrey Perkins, who endowed it with a house and land at Ratcliffe, for the support, of a master to teach the children of the inhabitants and parishioners of Barrow, after they can read the Bible, "in all sorts of learning, and free from any expense to their parents.' He vested it in trust with the vicar of Barrow and rector of Loughborough, and directed that the master should be a graduate of one of the Universities. Since the enclosure of Ratcliffe, the school estate has consisted of a farm of 64A.1R. and 9P., let for about £111 a year, which, after deducting £2 for the two trustees, and £3.17s.1d. for land tax and quit rent, is paid to the schoolmaster, who has also a house, which was built partly with £100 left for that purpose, by Benj. Bewicke, in 1728.Attached to the house is 11/2 rood of garden ground.There are generally about 30 free scholars. Seldom more than one or two require instruction in Latin, but all are taught reading, writing, and arithmetic.

The next extract covers Barrow Hospitals, Clarke's Charity, Bishop Beveridge's Charity, Barrow Town Lands and Barrow upon Soar Union.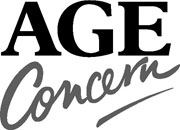 Leicestershire & Rutland
KEEP WARM,KEEP WELL
With record subzero temperatures forecast for this winter Age Concern Leicestershire and Rutland urges all older people to take the necessary precautions in order to stay healthy and well.

Commenting the Executive Director of Age Concern, Mr Anthony Donovan, said "If people follow the advice given then hopefully they will stay well and avoid admittance into hospital". Things to bear in mind:

•Stay indoors if you can
•Wear several thin layers of clothing rather than one thick layer.
•Wear appropriate headwear as the main source of heat loss is through the head.
•Food is fuel and helps kee you warm. Aim to have at least one hot meal a day. Have hot drinks regularly throughout the day, particularly before bed.
•Moving around generates extra body heat, so any kind of activity will help keep you warm.Try not to stay sitting still for long periods. Spread chores through the day to alternate between rest and activity.
•Try to keep a temperature of 21oC (70oF) in all rooms during the day. If this is not possible, at least keep the living room warm and warm the bedroom and bed before going to bed. Keep the bedroom window closed at night.
•Set central heating to come on before you get up and off when you go to bed.
•Ensure your home is properly insulated.

For further advice please contact Age Concern Leicestershire and Rutland on 0116 2992233.
For further information relating to this release please contact Tony Donovan on 0116 2992237.
Ralph's Story continued (recollections of Barrow 1920-40s )

A real gentleman, Jack Illston, kept the Three Crowns at the same time as Aunt Sarah had the King Bill. He had a horse and dray, coaches and Landaus (open carriages). Some were kept in the coachhouse, which is now the pub restaurant (fig 3), and others in Melton Road. He was also the village undertaker. He would pick up parcels in the village for the fast train from Loughborough to London and would deliver any that came back. He kept racing pigeons, and when I was about 10 he would take me on some journeys as a treat.When we reached Cotes, he would let the pigeons out of their wicker basket, and joked that if they didn't come back he would shoot the lot!

When I was young we used to play "pin and button".We were rather naughty, because we would take a piece of thread, pin it to the woodwork of someone's window, and loop the thread around a button.Then we would pull on the thread and tap on the window so they would come out to see who was there (we were hiding).We played this trick on Mr Stocks who was the lockkeeper. We took the cotton from the lockkeeper's cottage over the bridge by the lock (entrance to Proctor's caravan park) and pulled from the other side.When he came out,we pulled the thread taut so he couldn't see the button, but one of the lads with me laughed. We all ran into the fields (now Proctor's) thinking we were safe, but no, Mr Stocks fetched his wife to stand on the bridge, and then went up to the next bridge by the Navigation.We were trapped, and had to walk across the fields to Mountsorrel before we could get home.We were late back and got the expected belting.

There was a sweetshop in the front room of one of the cottages opposite the boathouse (now the Riverside Inn), which was kept by my aunt, Mrs Caunt. The photo (fig 4) shows her wedding in about 1915, with my mother on the left.

I and two of my three brothers were in the church choir when it went on strike – there was an article about it on the front page of the Leicester Evening Mail. Mr Moore, the choirmaster (whose son is a well known author) had been sacked. He was not reinstated, and we never went back.The vicar was Rev Thomas. Mum used to give us a penny to buy liquorice, and my brother was caught eating it during a sermon. Afterwards, the vicar said to him "I am going to fine you seriously – one halfpenny".We only got paid a penny for each service, which went towards church outings, so it WAS serious!

My brother Gilford played football for Barrow on a field on Sanders' farm. One day he had a bad cold and couldn't play. However, he turned up to watch, and the opponents arrived with only 10 men. He agreed to play for them in his day-clothes, and got very wet, letting his clothes dry on him before coming home.On the Monday he developed rheumatic fever and spent 12 months in bed including two long spells in hospital. Doctor Grey, the village GP visited him 3 times a day, even on Sundays.When Gilf was finally better, mother asked Dr Grey for his bill: he said "Mrs Pearson, forget it". I can still remember her tears of relief and gratitude.

A Mrs Dilks made ice cream in the cottage at number 5 Cotes Road, which her son sold from a tricycle. Cornets were a halfpenny and a penny, and wafers were twopence. It was all made from fresh fullcream milk from Sanders' farm.We used to help churn it so we could lick the scrapings afterwards. I remember the junior school mistresses Miss Page and Mrs Mason (pictured circa 1931, fig 5), and the village bobbies, PCs Childs and Ainsworth – they'd give you a clip round the ear if they found you misbehaving.

I left Barrow during the Second World War. Prior to joining the RAF I was conscripted into the Home Guard.We spent our nights in the clock tower of Quorn Kennels, looking for Germans – I don't know what we'd have done if we saw one, as we never had any guns!

I moved to my present house in Loughborough in 1950. Harry Litherland was a chimney sweep who lived opposite the Hammer and Pincers in the yard behind Mrs Basford's shop. He came to sweep a chimney opposite my house while there were workmen on the roof.As he put the brush up, the workmen unscrewed it. He said to the lady of the house "I've lost the brush, I'll have to put the scraper up to remove it". Of course, when the scraper emerged, the workmen took it off and put the brush back on.The sweep then said "This house is haunted – I'm off"… and he went!

My sincere thanks to Ralph Pearson and his wife for their hospitality and help with this article.

The final photo (fig 6) shows Ralph in 1935.Young Mr Sanders is the son of the Landlord of the Bishop Blaise. I am planning an article on this pub, so if anyone has stories or information, I shall be pleased to include them.

Contact me on 01509 412196 or
keith.chaplin@tiscali.co.uk