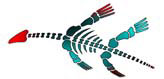 ---
Hitting their target
Soar Valley Archery Club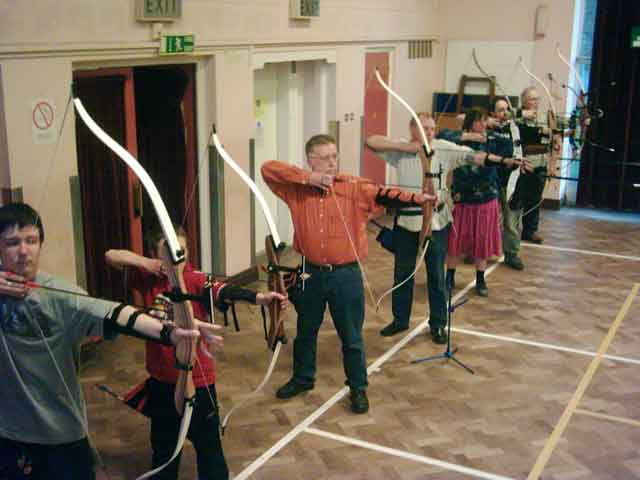 Thirty years ago I decided to give archery a try having seen the targets set up on Beacon Field opposite Humphrey Perkins High School. I went along on a Tuesday night not really knowing what to expect. This turned out to be training night when experienced archers gave their time free of charge to teach a skill which man has practised since he lived in caves. The club was large at that time with around 60 members and I learned later hosted one of the biggest annual archery competitions in the UK. After a warm welcome and a safety chat I was introduced to the bow and shown the basics of target archery. Over the next few months of steady practice I learned how to increase my accuracy, bought my own bow and was invited to join the club as a full member. I continued to enjoy shooting regularly for the next 10 years, finally calling a halt due to work commitments.

Five years ago my sister and her partner phoned and expressed an interest in taking up archery. Thinking of Soar Valley I agreed to take them along on a Tuesday night even though I hadn't been a member for some years. When we arrived I was saddened to see the club was down to 3 members and looked like it would close in the near future. Still, a very nice evening followed with my sister and partner shooting a bow for the first time, and I rediscovered the simple joy of hitting the target.

Over the next few weeks of chatting on the shooting line and over tea we decided to see if there was sufficient interest in the local area to re-grow the club, not along the lines of most archery clubs which tend to be very formal and competition oriented, but as a social archery club, where nobody minds if you chat while shooting. The club membership grew entirely by word of mouth over the next two years and it was common to see a dozen or so archers again on Beacon Field. Sadly the club store on the field was vandalized and although repaired immediately by the members was damaged three more times until finally being destroyed all together with the loss of most of the targets stored inside.

Nowadays although we don't advertise the club we have about 25 members mostly coming from the local area, with ages ranging from 11 to 76, male and female. Sometimes the targets will be changed for an evening to large dart boards or some other archery game such as archery golf will be arranged, the goal is to enjoy our free time. The club now meets in Humphrey Perkins School hall but we are hoping to start shooting on Beacon Field again this summer if we can find a suitable steel container to store targets.
Dennis Hargreaves
01509 8163339
archers@soarvalley.net

CRICKET FORCE DAY AT BTCC
Cricket Force is the English Cricket Board's equivalent to Ground Force without Alan Titchmarsh and Charlie Dimmock. At Barrow Town Cricket Club, on the afternoon of April 21st over 20 young players, plus members of the committee and Paul Nixon from Leicestershire County Cricket Club descended on the Nottingham Road ground to prepare for the beginning of the coming season. Protective clothing, an ECB T shirt, was provided for everyone who helped and activities ranged from fence painting to tidying up the gardens and washing dishes that were covered with cobwebs and creatures accumulated over the quiet winter months when the club house is closed.

By the end of the afternoon the whole area looked brilliant even without the obligatory gazebo or decking of Titchmarsh and Co's fame. The playing area looked magnificent as always, weeds and ivy all cut back from the club house roof, fences and sight screens painted and glassware and crockery all gleaming after a whiz through the dishwasher. BTCC committee offer many thanks to everyone who helped on the day.

The picture shows all who took part, most of them in their clean BTCC shirts, They weren't quite so white by the end of the day.
Riversiders' end of season review 2005/6
Seniors just lose out

Once again Barrow Town has been amongst the front-runners for the Senior League title, just pipped at the post by the long time leaders Friar Lane on the last day of the season. League playing record ; Matches 34;Won 24;Drawn 2;Lost 8; Points 74. Credit to Nick Ellis and Darren Siddons for delivering a third runners-up spot in 10 years. The big prize still eludes us, but the club now has the platform and potential to mount another challenge next season

An early shock exit from the Senior Cup was tempered with a fine run in the FA Vase. Drawn at home in all three rounds, we beat Borrowash Vics and Congleton Town, both from a higher standard, before losing out to local rivals Quorn 1-3 in front of a record crowd of just over 450. Incidentally our average crowds this campaign have been well up on previous years at around 95 per match. We thank you all for your valuable support.
Final season
Manager Darren Siddons has indicated that this is his last season in management after two successful campaigns at Riverside Park. Fifteen seasons in Senior League management, Darren feels the time has come for him and his family to enjoy their leisure time in a more relaxing way. Barrow Town sincerely thank him for his efforts and wish him well for the future.

Nick Ellis initially made the step up from Reserve team manager and has proved hugely successful at this level. His commitment and drive have played a massive part in an enjoyable and rewarding season. Business and personal commitments may mean that Nick will not be in the hot seat next season, but we anticipate he will be involved in some important capacity at the Club

Waiting in the wings are Adrian Draycott and Steve Alexander, who have just completed a memorable double for the club in lifting the Combination championship for the second year running.

Playing record to date; Played 29;Won 21;Drawn 4;lost 4 Points 67

Adrian and Steve have brought enthusiasm and endeavour to the most difficult job at any club. They have proved over two seasons that the qualities they bring produces successful teams that play in the right spirit
Under 18s
The Under 18 floodlit youth team, under the guidance of Mark Whelband, Nigel Squires, and Terry Steans began from scratch at very short notice, After a run of early defeats they finished the season with three wins and three draws and a great team spirit. They now have a side that has the majority of players still eligible to play next season.

Playing record; played 18; Won 3; Drawn 3; Lost 12; Points 12

Though unsuccessful this year the future looks promising, the team will be better equipped physically to compete next season with pre-season fitness training under Leicester City coach Nev Hamilton, and Tigers fitness coach John Cross, plus a connection with the Leicester City Acadamy.
Alan Dawkins