All the info on Willow Way
Do you live in Barrow?

Do you know where Willow Way is?

Do you know about the proposed development planned for Willow Way?
Charnwood's Mayor enjoying life in Barrow
Hayley Francesconi finds out all about how the Mayor is liking living in Barrow in this interview.
The conclusion, he seems to like it!
Update on the Willow Way millenium project
The members of the Millennium Group would like to update everyone with the progress made so far on Fishpool Way and the plans for our major development this year.
Barrow Youth Theatre's first production
The newly created Barrow Youth Theatre performs its first production 'Charlie and the Chocolate Factory'. Barrow Youth Theatre is an offshoot from the Barrow Panto Group.
The Bakelite Boys come to Barrow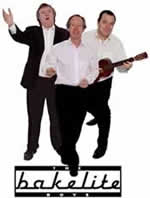 The Community Association has booked another professional Centre Stage company to visit Barrow on Thursday May 20th. The show will be at Humphrey Perkins Community Centre and will start at 7.30. Tickets will be on sale at Grants Newsagents.
Winner of the Christmas Quiz!
There was a clear winning submission for this popular quiz. Well done to Roy and Pat Watkins from Loughborough. They successfully worked out all the right answers, despite a typo mistake for No. 3 (sorry about that).
They duly received their prize tickets for the Community Association Valentine Dinner Dance.