VDS One Year On
On 13 April 2002 our Village Design Statement was launched. How valuable was the exercise and, one year on, has it made any difference?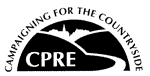 Local Plan a Fiasco
No doubt recent press comments have left residents wondering what is the outcome of the Local Plan and its implications on the proposed Cotes Road/Willow Way development.
No Phone Mast in Barrow
Barrow Scout Group Executive Committee have formally refused the application from Orange to erect a Mast at the Barrow upon Soar Scout Headquarters site.
Reader Offer!
£5 discount for BV readers at the 'new' Three Crowns
Hammer and Pincers - 250yrs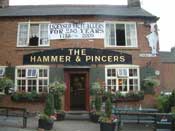 A flag-sized banner between the two upstairs windows of the Hammer and Pincers announces that this village pub has been in business for the last 250 years.
What a Difference 6 Months Can Make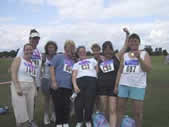 Barrow ladies raise over £1000 for Cancer Research as they commit to get fit.